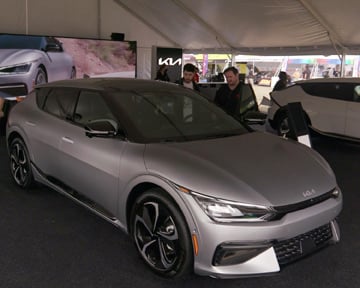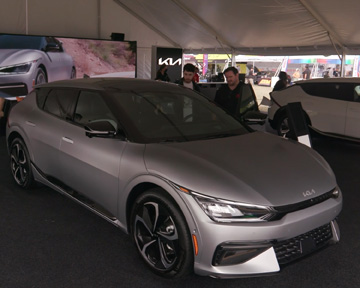 (NewsUSA)

– The auto industry continues to market electric cars as the "next best thing," and the newest generation of electric vehicles (EVs) are more than up to speed.Although widespread adoption of EVs took some time to find its footing in the United States and was slow to get off the ground, more car shoppers are seeing the benefits of EVs and hybrids. Several improvements in the latest models have helped overcome some hurdles that might have made buyers hesitant to embrace EVs.Some of the key features consumers want include:
More power. Consumers want increased range and fast charging. The battery life of newer electric cars allows for several hundred miles on a single charge.
More style. Car buyers don't want to sacrifice comfort and style, and manufacturers are rising to this challenge with roomy designs equal to those of conventional cars.
"Consumers are ready to switch to electric vehicles," according to Brian Moody, Executive Editor for Autotrader."Things they consider when thinking about buying an electric vehicle include reduced environmental guilt, less time refueling, and never having to change your oil again," he says.One example of the latest in EV technology is the EV6, auto maker Kia's first entry into the battery-powered vehicle market.
The EV6 features an ultra-fast 350-kilowatt charger that enables the car to go from a 10 percent to 80 percent charge in less than 18 minutes, ready for up to 210 miles of range.It's also designed with a distinctive Vehicle-to-Load (V2L) feature that enables use of the battery as a mobile power source for multiple applications, according to the company website. Other advances include both rear wheel drive and dual-motor all-wheel drive, as well as two battery sizes, 58.0 kWh and 77.4 kWh.The latest battery technology meets consumers' need for speed with the 576 HP power to go from 0 to 60 miles per hour in less than 3.5 seconds. The style factor is there, too. The EV6 channels the design of current crossover vehicles with a four-door sedan body and seating for five passengers. The EV6 is scheduled to debut in early 2022.Visit kia.com for more information about the latest in electric vehicle technology.



Source link