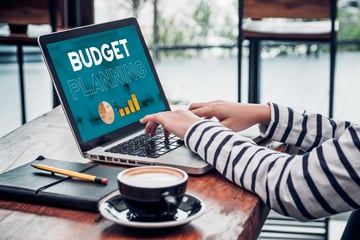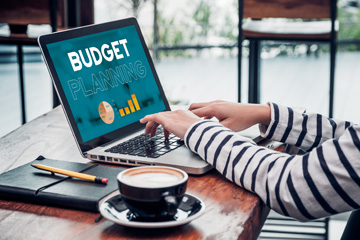 (NewsUSA)

– For many people, the idea of creating and sticking to a budget is intimidating. The thought of investing, managing debt and saving for major purchases, such as a house or car, can leave anyone overwhelmed."A budget is a necessity for controlling spending and working toward financial goals," says CERTIFIED FINANCIAL PLANNER™ professional Ross Levin, CFP®. "But what people don't remember is that budgeting is actually about making choices."One smart (but ironic) choice you can make is to budget for a financial planner — who will help you better manage your budget. A skilled financial planning professional can help you build a workable budget and give you the tools and encouragement to stick with it.How do you pay for a financial planner?Although financial planners aren't free, their valuable expertise can help you plan for many parts of your life — not just help you budget. There are various ways a CFP® professional may get paid for their services, and some options might be friendlier to your budget than others. Common ways that financial planning services are paid for may include:
Commissions on products you buy, or transactions you make,
Fixed fees for particular services,
Hourly rates,
Monthly or quarterly retainer or subscription fees,
A percentage of the assets they manage for you, or
A combination of the above.
It is important to ask your financial planner a number of key questions, including how clients pay the advisor and what costs you should expect in working with them. Their answers should help you determine how much to include in your budget to pay for your financial planner's services.What will you get for your money?Financial planners provide a variety of services that more than offset their cost. A CFP® professional can advise you about the details of the tax code, how to best save for retirement or other goals, and how to manage the risks and rewards of your investments. A CFP® professional can also guide you on how to use your health savings account effectively, and how to maximize tax benefits from charitable donations.CFP® professionals provide advice to guide financial decisions at all stages of life, including when or whether to buy or refinance a home, how much to put aside for a child's education, and how to invest for long-term wealth."A good financial planner will not only help you set your goals, but also track your progress toward achieving them. And when your objectives change [as they often do], your plan can change with it," says Levin.Visit LetsMakeAPlan.org for more information about the benefits of financial planning, why it is worth fitting into your budget and how to find a CFP® professional who can help you manage your financial future.



Source link