Edulcorantes, Una Forma Fácil de Vivir y Comer Más Sanamente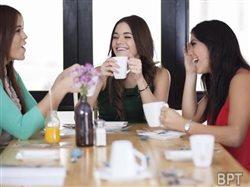 En un momento donde los casos de diabetes y de obesidad alcanzan niveles alarmantemente altos en los Estados Unidos, la población está comenzando a tomar modestas medidas para lograr estilos de vida más sanos y evitar esos problemas.
Por lo general, la ingestión de alimentos sanos y la incorporación de ejercicios regularmente al estilo de vida son buenos pasos preliminares, pero otra medida importante es "reducir el azúcar en la dieta como forma de disminuir la ingestión de glucosa y calorías", según aconseja el Dr. Luis Pacheco, médico de familia, ganador del premio Emmy y profesor de Medicina en la Universidad de Tejas.
Por supuesto, lo anterior puede parecerles una tarea titánica a las personas aficionadas a lo dulce, pero, gracias al hecho de que hay varias opciones de edulcorantes en los supermercados, podría ser más fácil de lo que se piensa. Una marca favorita, reconocida por su icónico paquete de color rosa, es Sweet'N Low. Sweet'N Low es consumido diariamente por millones de personas en más de 50 países. Este edulcorante con cero calorías se fabrica con sacarina, lo cual es de 300 a 500 veces más dulce que el azúcar. Los orígenes de la sacarina, uno de los edulcorantes más antiguos del mundo, se remonta a más de un siglo, y sus efectos a largo plazo se han investigado y probado exhaustivamente. A propósito de ello, numerosas instituciones prestigiosas como la Asociación Americana de la Diabetes , la Academia de Nutrición y Dietética, la Organización Mundial de la Salud y el Instituto Nacional del Cáncer han reconocido su seguridad para el consumo humano, y sus beneficios en la consecución de un plan de alimentación sana para el control del peso a largo plazo, y el mantenimiento de una vida saludable en general.
"Sweet'N Low, un edulcorante con cero calorías, es una buena alternativa al azúcar, y durante 56 años ha ayudado a millones de personas a controlar sin peligro su peso y consumo de azúcar", añade el Dr. Pacheco.
La sacarina, descubierta en 1879, es el ingrediente primario utilizado en Sweet'N Low y tiene el mayor récord de seguridad para el consumo humano entre los edulcorantes no nutritivos. Sin embargo, existe una confusión y desinformación en el mercado que quizás se remonta sobre todo a una controversia desatada hace 36 años, cuando se dieron a conocer resultados defectuosos de un estudio que fue realizado con ratas. En la investigación, se les administró diariamente a las ratas el equivalente excesivo de miles de paquetes de endulzante a base de sacarina, desde que estaban en el vientre de sus madres hasta su muerte en la adultez. Pero se descubrió que, a pesar del irrazonable nivel de consumo diario, los roedores fueron la única especie afectada a causa de una proteína específica que sólo existe en las ratas, particularmente en los machos. Desde entonces, amplias investigaciones realizadas por fuentes confiables en la comunidad científica, tanto con humanos como con numerosas especies de animales, han demostrado la seguridad del edulcorante, y la sacarina se ha usado durante 125 años sin que se haya documentado efecto negativo en los seres humanos.
El Instituto Nacional del Cáncer ha llevado a cabo más de 30 estudios con seres humanos en los que participaron más de 9,000 personas, y todos respaldan la seguridad de la sacarina en los niveles de consumo humano, según un informe por titulado Elcok and Morgan, 1993. Además, la Agencia de Protección Medioambiental (EPA, en inglés) y la Administración Federal de Alimentos y Medicamentos (FDA, en inglés) les han dado su aprobación a la sacarina. Por lo tanto, los estadounidenses pueden confiar en que Sweet'N Low, fabricado con sacarina, es seguro, y un excelente complemento para el control de peso y una vida saludable.
Recientemente, Sweet'N Low creó una campaña titulada The Sweeter, The Better (Mientras más dulce, mejor), enfocada en una plataforma de bebidas con el propósito de satisfacer a los consumidores con nuevas formas de usar este edulcorante en sus bebidas favoritas. Además, han incorporado varias recetas nuevas para diabéticos, que ayudarán a que los consumidores que padezcan o tengan probabilidades de padecer esa enfermedad puedan controlar sus dietas. Visite el sitio Web sweetnlow.com para obtener más información y recetas que le ayudarán a controlar con efectividad su peso, y a dar los primeros pasos en el camino a un estilo de vida sano.
QR Code – Take this post Mobile!
Use this unique QR (Quick Response) code with your smart device. The code will save the url of this webpage to the device for mobile sharing and storage.